Post by minid on Feb 20, 2010 12:31:08 GMT -5
Ok here's a
HOW-TO
showing how i made my rear fenders !
You will need these items !
HAND SAW
TAPE
HOBBY KNIFE
CLOTHING PINS OR SMALL CLAMPS
SHEET OF PLAIN FLAT PLASTIC
PCV PIPE THAT YOU KIT TIRE FITS IN SNUG
180 GRIT SAND PAPER
220 GRIT SAND PAPER
SUPER GLUE WITH A KICKER
SOME FREE TIME
:evil:
For my project i used the kit tires that came with the REVELL kit so i needed to use a 1-1/4 inch PVC sleeve .
As you can see that my tire in this project fits inside the PVC ! Your tire needs to be able to fit inside cause the way we cut it and build it the tire will have to be pulled in and out of the buttom of the fenders ! The PVC is used cause of the stregnth we need for the curves and to stay round when gluing stright plastic to it ! Trying to make a curve fender and side out of sheet stock the fender will flare out and be un even !
YOU MUSY USE PVC TO DO THIS STYLE !
Now cut your PVC in 1/16 inch peice's.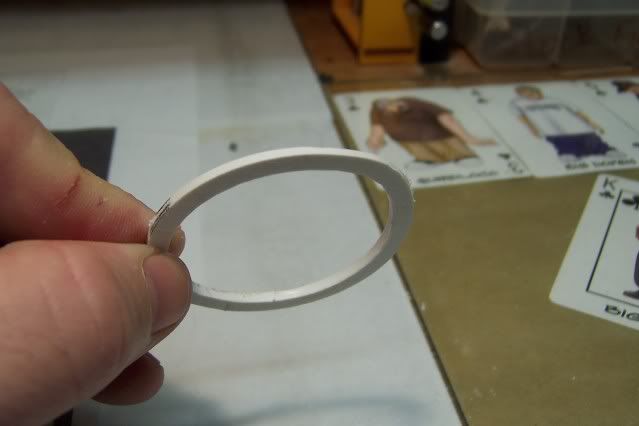 Cut your-self a cheat templet and remove the lowwer part of the pvc to your desired shape !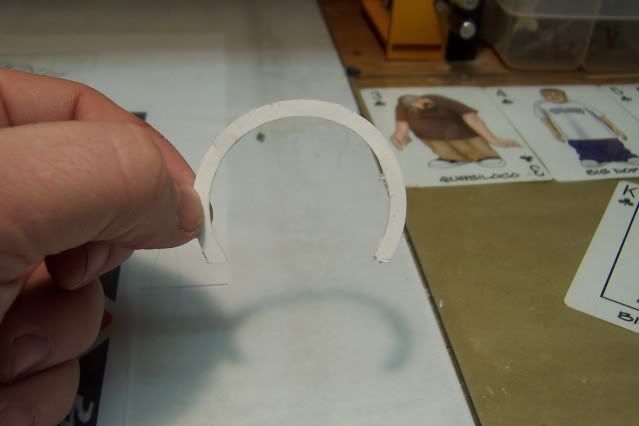 The PVC will be the side wall of your fender so place your tire BEHIND the PVC to see if you have the opening you wish !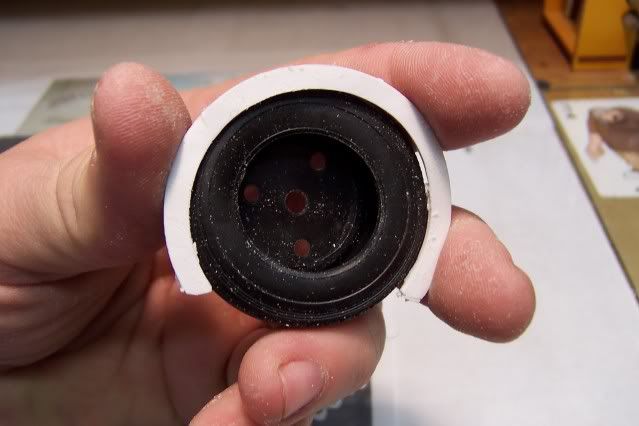 Now take a sheet of .020 plastic and cut 4 1-1/16 inch about 5 inchs long ! Before you glue anything together build your rear wheels together and to a mock set up cause sometime the width is differnt between kit's and measure your wheel combo before cutting your plastic to ensure you have the right size for your project !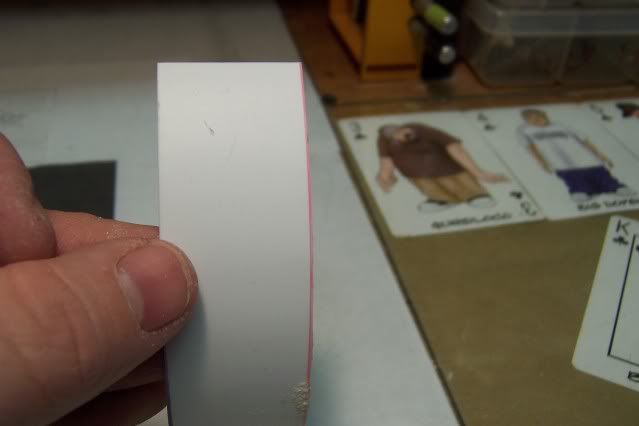 Now take your PVC item that have been and that are still a full circle , grab the claps of your choice and glue your strip of plastic to the PVC and using your clamps to bend the plastic to shape ! Being that you have use PVC the is still in a full circle you have ensured that the openings and the width will be the same and even !
Now after both the front and rear PVC sideds are glued lay your cut PVC templet in the spot you want to open you fenders !
Do a test fit and if they look the part you want them to play then attach a rear peice of plastic to the fenders to close them in if you choose !
To mold them together just mock up your rear ends and the fenders and add sheet plastic to fill in the gap between them and add plstic to the front to close in the gap on the front of the fenders !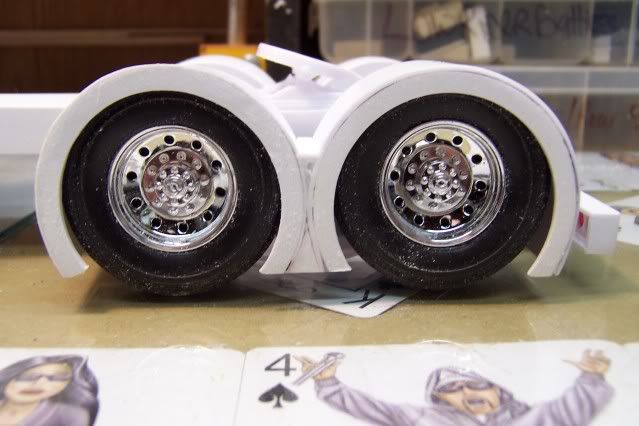 Hope i made this understandable and the pics are clear enough that this will help some of you other builds !
Thanks for letting me share this part of my projects with you fellow builders !MINI