Post by Tyson on Sept 27, 2011 7:29:27 GMT -5
I bought this kit from eBay. It was already built by the seller who stated it was built fifteen years ago. It's missing a few pieces here and there, and wasn't built exceptionally well. Decided to strip and disassemble. Planning to rebuild it as a "well worked" old truck.
Here are a few pictures from the auction. I went silly and didn't think to take any "before" pictures of my own before I started.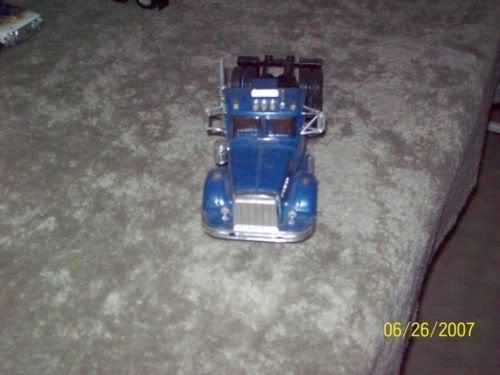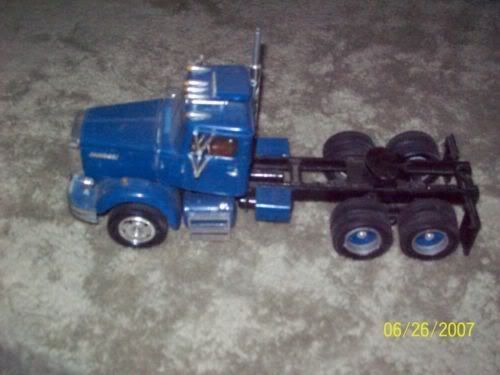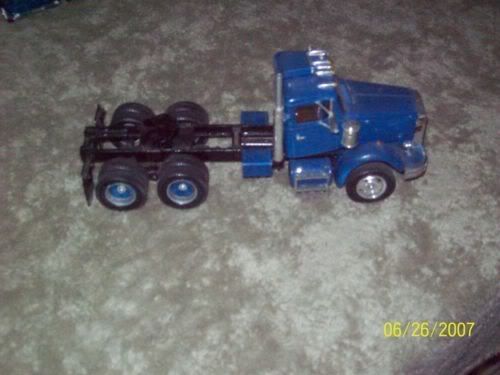 Here are the stripped parts. Can't say this enough: If anyone wants to strip a kit use Dettol Anticeptic Disinfectant (Pinesol in the US). After a 24 hour soak the paint can basically be wiped off as if it's still fresh, wet paint, and leftover paint in the cracks can easily be brushed away with a toothbrush.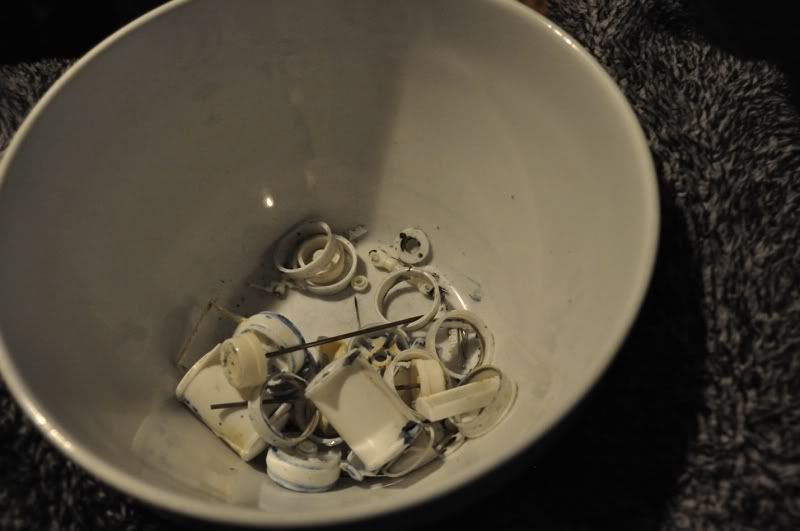 Unfortunately, one thing the Dettol doesn't do is loosen the glue (of which there was a lot on this kit). The glue also seems to have been dyed by the paint, so I was left with different coloured glue spots that needed to be dremeled and/or sanded.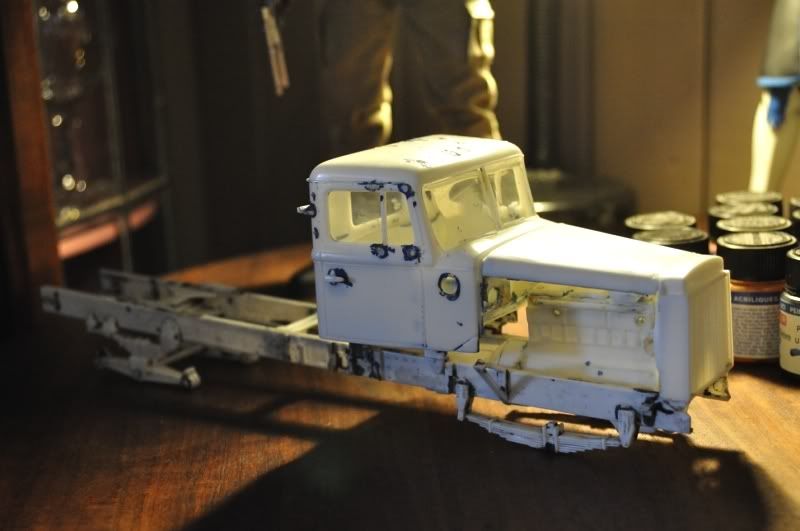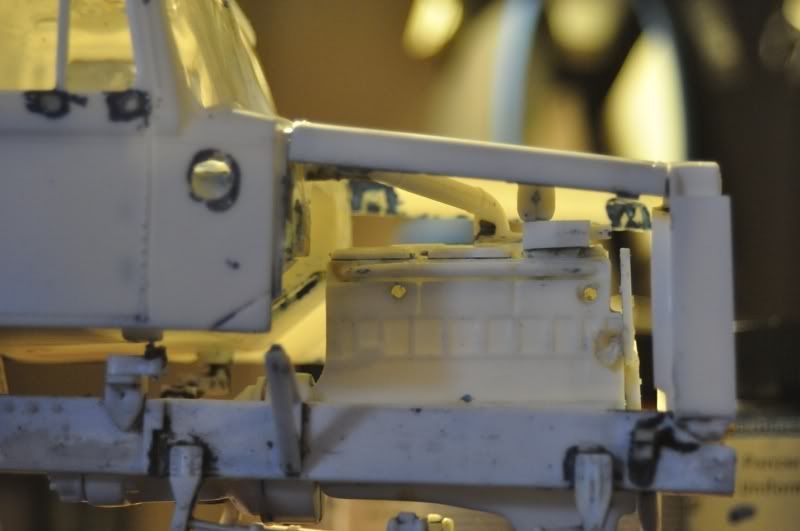 There's no way around it, and I would have expected nothing less, when you're disassembling a near 30 year old kit that was built over a decade ago, no matter how careful you are,
there will be breaks
. Honestly surprised there weren't more problems, but there were a few things like removing the lights and air-con that left some craters in the cab. Nothing that can't be fixed. One happening that crushed my heart was the left frame rail broke during the clean. I managed, with a bit of plastic and pins, to fix the break and make it look like a patch job of riveted on iron. The good thing about making a run down old truck is breaks, imperfections and other things that would make a regular build look less than attractive actually add some character to the build.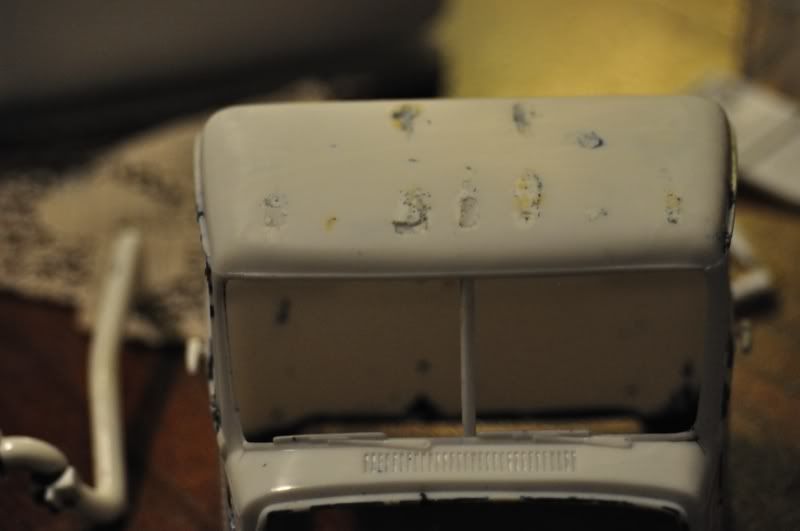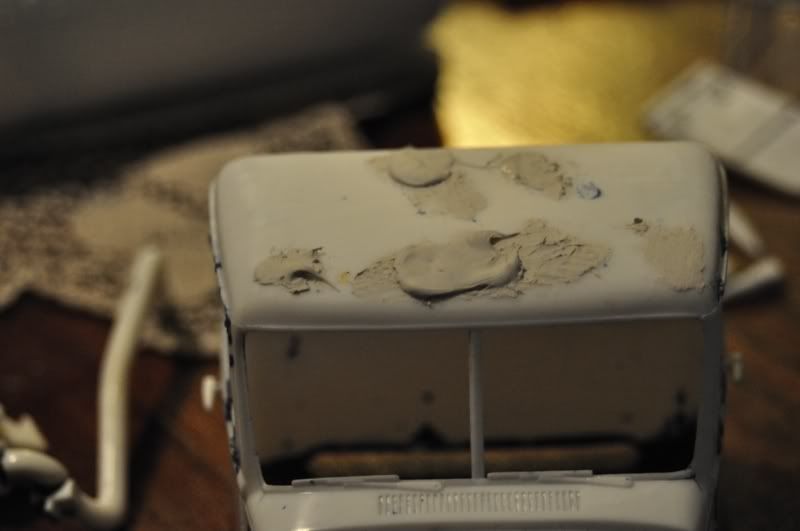 Base coated some pieces in black.
One thing I've always noticed about this kit was the absence of the cap on the radiator. To remedy that I just took a spare fuel tank cap and a standard cotton bud (q-tip). I put a hole in the top of the radiator, cut the stalk from the cotton bud and glue it into the hole and the fuel cap on the top.