Post by dieseldoc on Jul 15, 2007 23:52:29 GMT -5
With this tutorial I will now have taken the excuse away that I don't know how to post pictures.
For this tutorial I will be using Photobucket as this is what I use and am familiar with.
1) Go to
www.photobucket.com
, on the upper right hand corner of the screen is a red icon that says
"Join Now"
by the way it's free. Fill in all the needed information so you can get your account. Tip: keep this album private so only you will have access to it, this way now one else can post your pictures or delete them for that matter.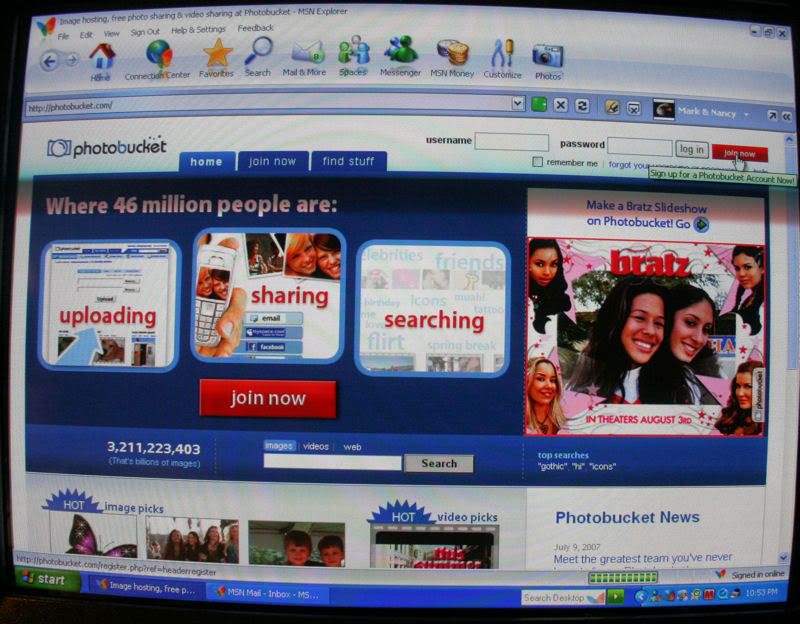 2) Now that you have your account; create a sub album for each model you have photos for. Do this now because after you have a lot of photos in the album and you decide to organize it latter any pictures you have posted will be lost on the websites there posted at.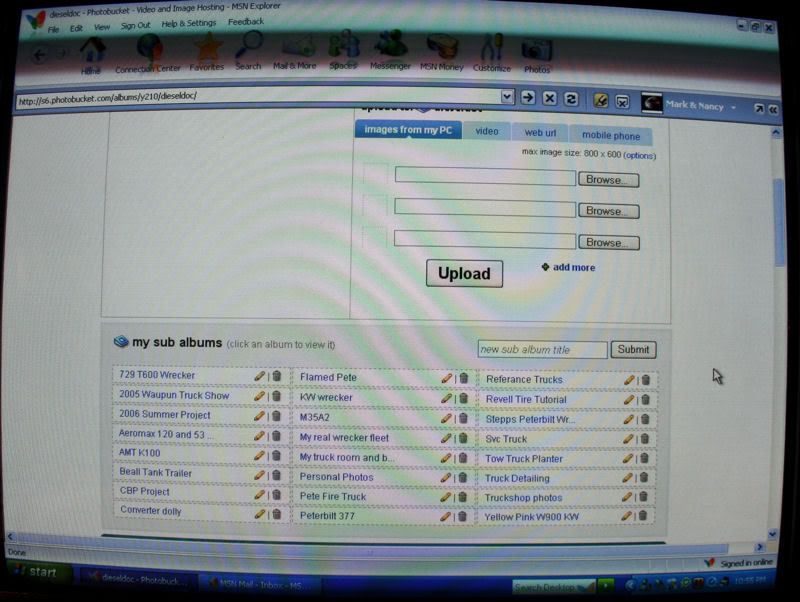 3) Now that your sub albums are created, make sure the pictures you want to post are no larger than 800X600 pixels (this is the maximum size photobucket allows. Most photo editing software will have a feature to resize your photos. Now click the
"browse button"
on the photobucket screen. This will open up the my pictures or documents screen on your computer. Double click on the picture you want to upload and it will automaticly be in the browse box on the photobucket screen. Then click the big "Upload Icon" your photo is now being put into your account.
4) Now that your photo is in your account you can post it to the forum. Under your photo there are some boxes; the one you need to use is
"IMG URL"
; left click on the wording in the box to highlight it. No right click on the highlighted wording to open up a smaller box. Click on
"copy".
5) go to your new message in the truckstop forum, type what you want to say, then right under your message right click again only this time you are going to click
"Paste"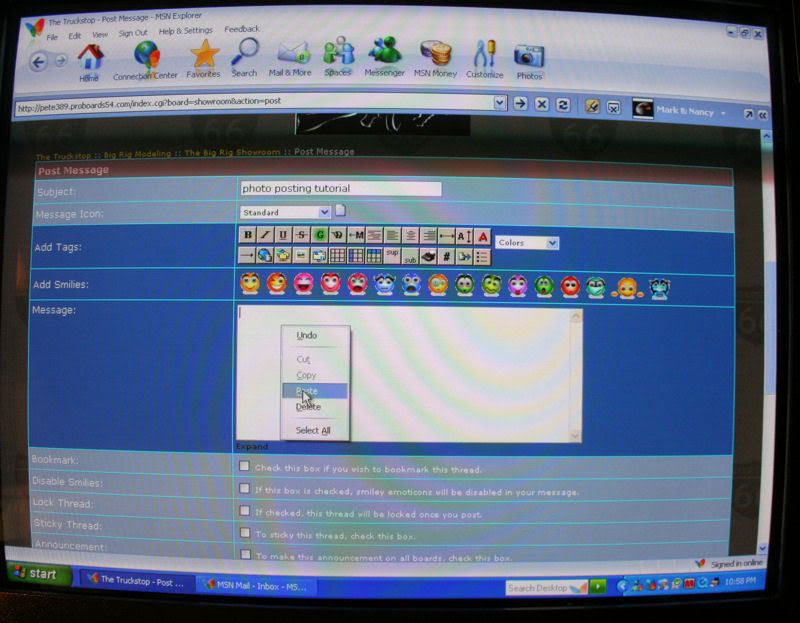 You image will show up in your post like this until you post your message.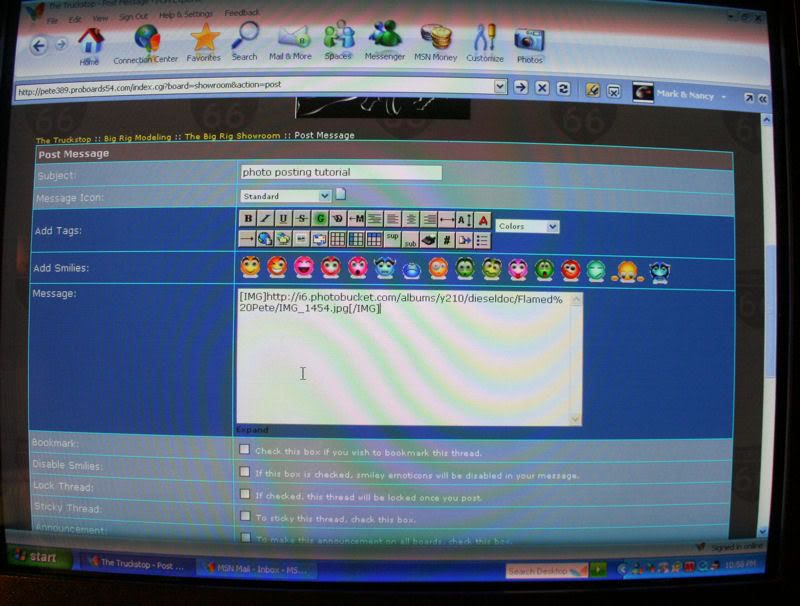 I hope this opens up the mystery on how to post pictures in this forum. By the way this will work in other message forums as well; ie: scale auto, model cars and so on. Now lets see more pictures posted and next to nothing for photoalbum links in your posts.